About Ulrik Gutkin
<! --- Orig. size: height="289" width="320" -->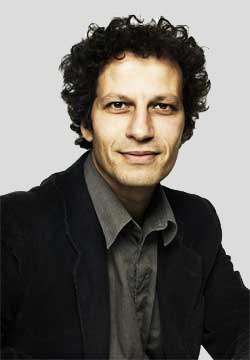 I am a documentary filmmaker, focusing on the personal story. My films have been shown on Danish Broadcast Union (DR), Norwegian Broadcast Union (NRK) and Finnish Broadcast Union (YLE). Besides broadcasted on television, the main window have been on international film festivals around the world.
My work is driven by engagements and curiosity on the world around me.
I find a film successful, if it touches the viewer, not because of what was expected, but due to the unexpected.

My background is Film and Media Science at the University Of Copenhagen . Courses at The Mid-Career Institute for Journalism (DJE.dk) and the National Danish Film school as well as the Copenhagen school of Short and Documentary Films. But I am also very influent by good leaders, colleagues, friends and many of the persons I have met during my private and professional life. Besides that, I am a member of the MOMENT doc association, www.momentfilm.dk.

Besides documentary, I have a special interest in the development of New Media and how the influence of the storytelling can be used in communication. Thus I have directed internal films for bigger Companys as DR (www.dr.dk), KMD (www.kmd.dk) and ATP (www.atp.dk).
I am in the board of the Copenhagen Jewish Film festival, but use most of my private life with my family, friends and our cottage in Sweden.
See Biography.